Our dedicated team is committed to helping our customers achieve peace of mind when dealing with their foundation repair issues. Whether you need a minor fix or major repairs, we've got you covered.
At Foundation Repair Tampa, we take pride in providing top quality customer service and reliable solutions that meet our customers' individual needs. We understand how important it is to maintain the integrity of your building's foundation and strive to ensure that any repairs are done right the first time around so that future problems don't arise.
Our experienced technicians use only high-grade materials and proven techniques to guarantee long-lasting results for all aspects of foundation maintenance and repair work. So no matter what kind of issue you may be facing, rest assured knowing that Foundation Repair Tampa has got you taken care of!
What Is Foundation Repair?
Foundation repair is a process of correcting and restoring the structural integrity of a home's foundation. It can be anything from replacing rotted wood to reinforcing concrete walls.
Foundation damage often occurs due to water, soil erosion, or settling in the ground over time. In some cases, it may even be caused by plumbing leaks or other sources of moisture that have gone unnoticed for long periods of time.
By taking corrective action promptly, homeowners can reduce their chances of experiencing costly repairs later down the line. Additionally, they can help ensure their foundations remain structurally sound and secure.
With this in mind, let's explore the different types of foundation repair services offered by foundation repair Tampa.
FREE INSTANT QUOTE!
​

*Get a FAST response*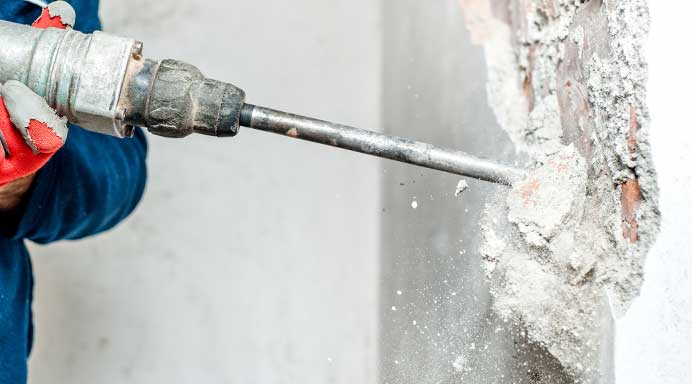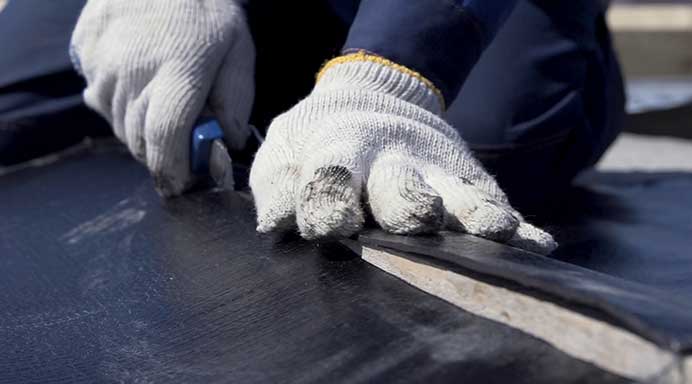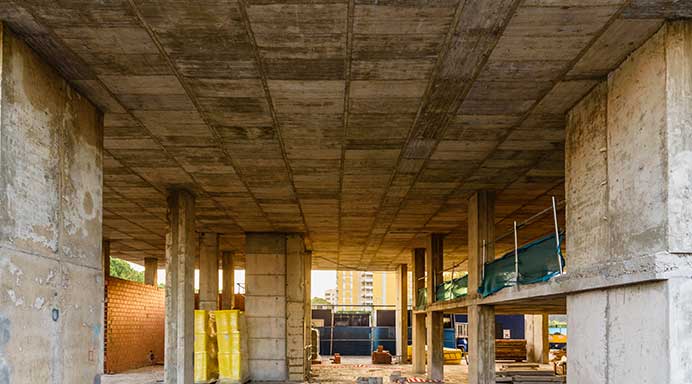 Different Types Of Foundation Repair Services Offered By Foundation Repair Tampa
Foundation repair is an essential service for homeowners and businesses alike, as it can help prevent further damage to your home or building. Foundation Repair Tampa offers a variety of services to meet the needs of their clients.
From underpinning and slabjacking, to crack repairs and helical piers, they have options for everyone's foundation issues.
The team at Foundation Repair Tampa understands that every situation is unique. They use a thorough inspection process to assess the cause of any structural problems before starting work on the project.
Their experts then create individualized solutions based on budget requirements and site conditions. With years of experience in foundation repair, you can trust them to get the job done right.
What Causes Foundation Damage
Have you ever wondered what causes foundation damage?
Many factors can contribute to the wear and tear of a home's foundation, including:
* Poor soil conditions
* Improper drainage around the perimeter of the house
* Unstable building materials
* Heavy rains or flooding
* Plumbing leaks.
When any one of these issues occurs, it can cause lasting impacts on the structural integrity of your home.
It is important to be aware of potential sources of damage and take steps to protect your property from further harm.
Fortunately, there are many benefits associated with hiring our team for foundation repair in Tampa.
We have extensive experience working with homes throughout the area and understand how to diagnose common problems that lead to foundational erosion.
Benefits Of Hiring Us For Foundation Repair In Tampa
Our team of experienced and skilled professionals can provide the best services when it comes to repairing your home's foundations. From inspections to repairs, we have solutions that will help make sure your home is safe and secure.
Plus, our competitive rates and excellent customer service makes us a top choice among homeowners. No job is too big or small for us; whether you need minor repair work done or an entire foundation replacement, we guarantee satisfaction with every project.
Additionally, all our technicians are certified so you can rest assured knowing that your property is in good hands with us. So don't hesitate – contact us today and get started on restoring the safety of your home's foundation.
By taking advantage of our professional services, you'll be able to ensure that your home remains structurally sound for many years to come.
Signs Of Foundation Damage
It is important to be aware of the signs of foundation damage, as it can have serious consequences if not addressed. This includes cracks on walls or floors, uneven or sagging floors, sticking windows and doors, gaps in corners, water pooling near the foundations, and more. If any of these symptoms are detected then professional repair should be sought immediately.
The next step involves understanding what to expect during a foundation repair process. Careful inspection must first take place before an appropriate solution can be identified. It's crucial that this evaluation is conducted by experienced professionals who understand how best to deal with any issues that may arise.
What To Expect During The Process
At Foundation Repair Tampa, we strive to provide our customers with the best possible service. We understand that foundation repair can be a stressful process and will work closely with you throughout the entire project. From scheduling an appointment to completing the job, we'll ensure you're in the loop about every step of the way.
We know how important it is for your home or business to have a reliable foundation and will do whatever is necessary to get it done quickly and correctly. Our team of experienced professionals has years of experience dealing with all types of foundations so you can trust us to handle your needs efficiently and effectively.
In addition, we use only top-quality materials that are designed specifically for each unique situation. Our goal is always to make sure our customers are completely satisfied with their results. We offer free estimates as well as ongoing support after completion so you can rest easy knowing your foundation repairs were done right.
With our commitment to quality customer service, you can count on us for all your foundation repair needs!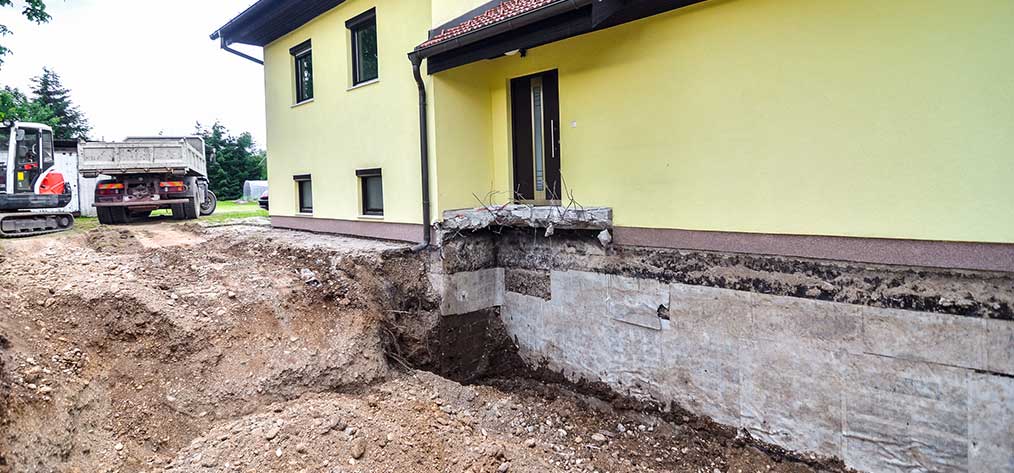 Why Choose Foundation Repair Tampa?
Experience, Versatility, and Fair Pricing
With years of Foundation experience, our team is highly qualified and knowledgeable in all aspects of foundation repairs and basement waterproofing, ensuring quality results every time.
High-Quality Workmanship
We are committed to providing the highest quality foundation repair services available. Our team and equipment are state-of-the-art, and in addition, our service always put our customers first.
Safety
Our foundation repair staff are always safety conscious, and use appropriate protective equipment while repairing foundations and waterproofing basements. Furthermore, we ensure all jobs are completed in a safe manner that meets or exceeds industry standards.
Frequently Asked Questions
How Long Does Foundation Repair Take?
Foundation repair typically takes anywhere from a few days to several weeks, depending on the severity of the issue and how much work needs to be done.
The process involves careful inspection of the foundation, determining what repairs are needed, and then implementing those solutions.
After that's complete, it may take several days or even weeks for everything to properly settle before any additional steps can be taken.
What Methods Do You Use To Repair Foundations?
We use a variety of methods to repair foundations, depending on the specific needs and situation.
From steel piers and wall anchors to helical piles, we'll assess your foundation for what's best suited for your property.
Our team of experienced professionals will provide you with an accurate timeline so you know exactly when the job will be completed.
Ready to talk about your next project?