Piering is a form of foundation repair that involves the installation of steel or wood support beams and posts to strengthen the existing foundation. It is typically used when concrete foundations settle due to soil pressure and can cause damage to the building.
Piering can be used in both residential and commercial properties, as well as those with crawl spaces or basements. The process requires the use of heavy-duty machinery to dig deep into the ground, making it a more involved process than other forms of foundation repair.
The advantages of piering are numerous, from providing stability and strength to even settling foundations, to increasing the value of a property by preventing further damage from occurring.
FREE INSTANT QUOTE!
​

*Get a FAST response*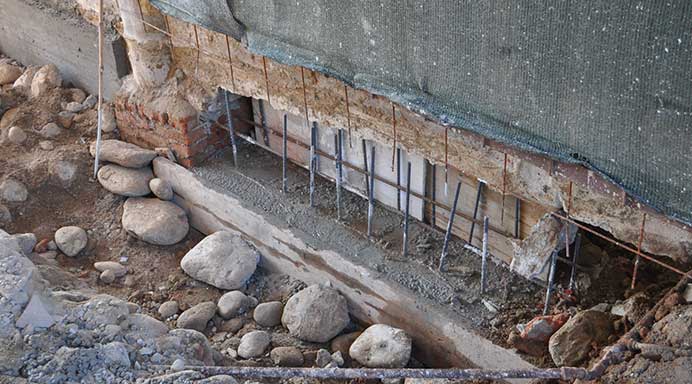 Advantages Of Piering
Piering is an effective way to support foundations and correct structural issues. It also offers long-term stability for buildings that may have been affected by soil erosion or settling. Now, let's look at the advantages of piering.
The most significant advantage of piering is the strength it provides to a structure. As piers are driven deep into the ground, they become stable and can support the weight of a building even in areas where soil may be weak or settling has occurred.
Additionally, piering is versatile and can be used on residential as well as commercial buildings.
Moreover, unlike other foundation repair methods, piering does not require major excavation and disruption to landscaping or existing structures. This makes it ideal for homeowners who do not want their property disturbed while having their foundation repaired.
With minimal disruption, piers can be installed quickly and with efficiency, making them an efficient solution for many homeowners.
Since piering is an effective method for foundation repair, different types of solutions are available that can suit various needs and conditions.
Different Types Of Piering Solutions
Foundation Repair Tampa offers a variety of piering solutions to meet the needs of our clients. From helical piles and driven piles to steel piers and push piers, we have the perfect solution for every situation.
Here are just a few of the different types of piering solutions we provide:
– Helical Piles: These are metal rods that are screwed into the ground to provide additional support. They can be used in both shallow and deep foundations, making them an ideal choice for many projects.
– Driven Piles: These are steel or concrete piles that are driven into the ground with a hammer or machine. They can be used to create a new foundation or shore up an existing one.
– Steel Piers: These piers are made from strong steel beams that are installed in the ground using hydraulic jacks. They provide a secure foundation for buildings and other structures.
– Push Piers: These piers use hydraulic jacks to push against the soil beneath a structure, providing extra support and stability.
– Plate Anchors: Plate anchors use large plates to provide added support for heavy structures such as bridges and retaining walls.
We strive to ensure all our clients receive the best piering solution for their project, whether it's one of these options or something else entirely.
Process Of Foundation Repair Tampa
The foundation repair process is a complex one, and it takes an experienced team of experts to ensure that your home or business is stabilized correctly. Our team at Foundation Repair Tampa has the expertise to diagnose any structural problems and develop an effective plan of action.
We take great care to ensure that our repairs are done efficiently and with the utmost attention to detail. No job is too big or too small for us, as we have years of experience in performing foundation repairs of all sizes.
We use advanced technologies to assess the damage, and then develop a comprehensive repair plan that will restore your property's structural integrity. With our skilled technicians on the job, you can trust that your foundation repair needs will be handled quickly and effectively.
Expertise Of Foundation Repair Tampa
The knowledge and experience of our technicians is the foundation of our success. Our team is made up of highly trained professionals who have a deep understanding of the most effective foundation repair solutions.
We understand that our clients may not be familiar with the process and materials used in foundation repair, so we provide them with a thorough explanation every step of the way. Additionally, all of our technicians are certified by nationally recognized organizations such as the American Society for Concrete Repair (ASCR) and International Concrete Repair Institute (ICRI).
We also offer specialized services to meet our customers' unique needs. Our team has an extensive background in engineering, geology, and construction, allowing us to accurately diagnose any problem and provide tailored solutions for each situation. We believe this level of expertise is essential for providing quality results that last.
In addition to providing reliable services, we prioritize customer service above all else. We understand that having your home's foundation repaired can be a stressful experience so we strive to make it as easy as possible by being available 24/7 for any questions or concerns you may have.
With this in mind, choosing Foundation Repair Tampa for your foundation needs has numerous benefits.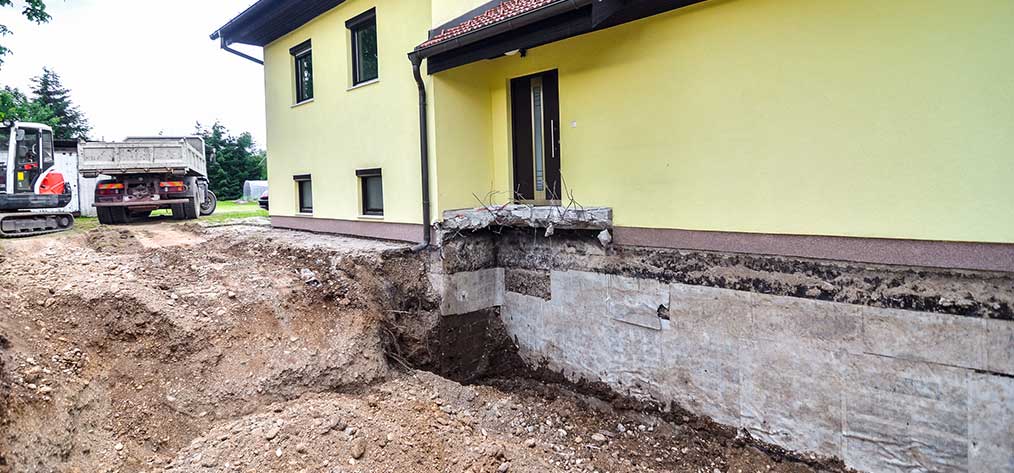 Benefits Of Choosing Foundation Repair Tampa
Foundation Repair Tampa offers a wide variety of services that ensure the integrity of your home's foundation. Our experienced staff will work with you to identify any problems with your foundation and recommend the best course of action.
We'll also provide advice on how to prevent future damage so you can avoid costly repairs in the future. Our team is dedicated to providing excellent customer service and quality results.
We use only the latest technology and techniques when performing our repairs, ensuring that your foundation remains secure for years to come. Plus, our pricing is competitive and we offer free estimates for all projects.
With Foundation Repair Tampa, you can trust you're getting the best service available.
Ready to talk about your next project?